Blood Orange Cake (Keik me Portokali ke Amigthalo)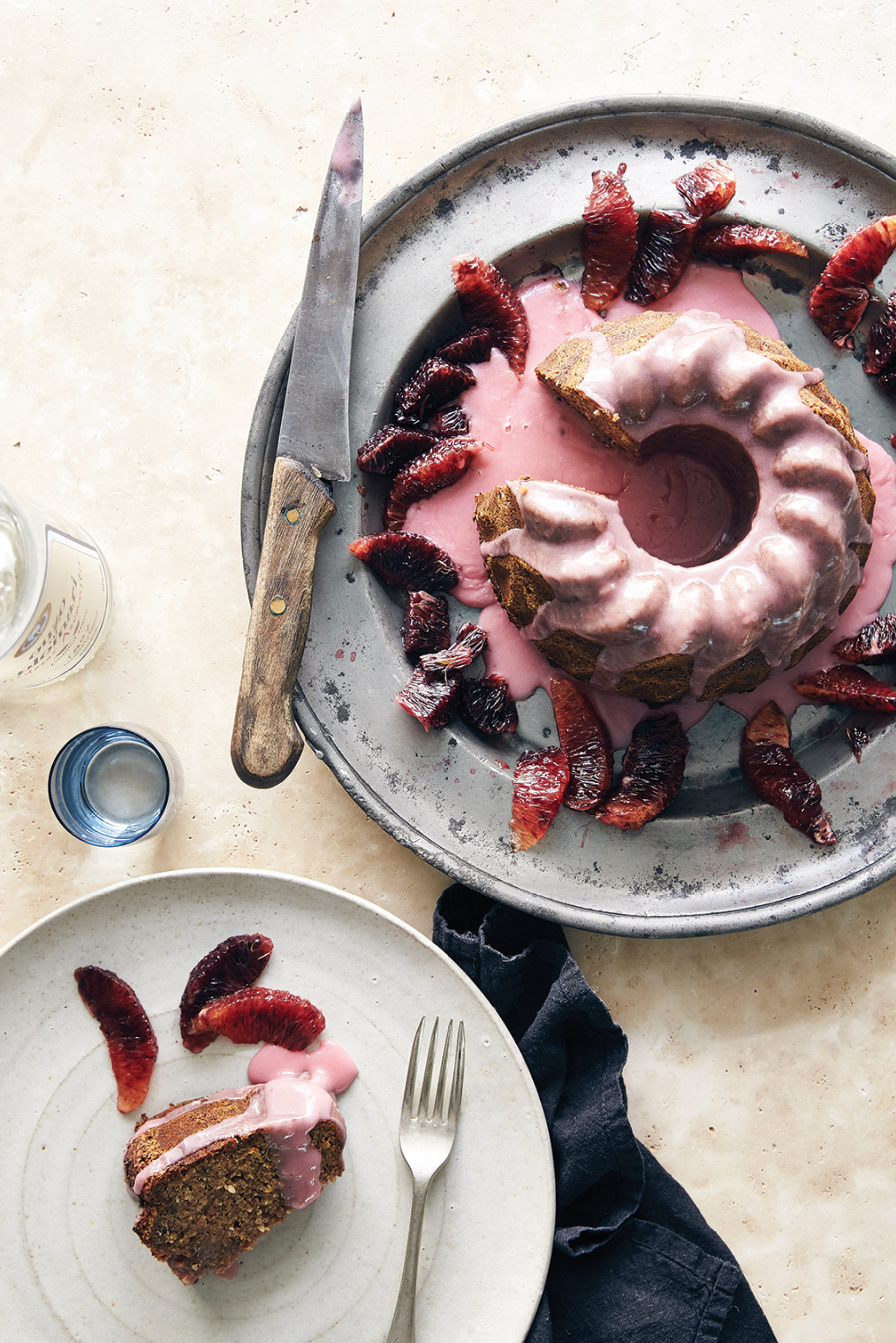 Prep 45 minutes Cook 1 hour Serves 6–8
Cake
3 blood oranges
5 eggs
250 g caster sugar
250 g almond meal, plus extra
1 tsp baking powder
¼ tsp salt
Icing
1 cup icing sugar
2–3 tbsp blood orange juice
Method
Boil the oranges submerged in a saucepan of water for 1 hour, then drain and set aside to cool.
Preheat the oven to 180°C/160°C fan-forced. Butter a 20-centimetre round cake tin and sprinkle it with almond meal, flour or gluten-free flour if required.
Pulse the oranges in a food processor to a fine purée. In a large bowl, whisk the eggs and sugar together. Add the orange pulp and mix thoroughly. Add the almond meal, baking powder and salt, and combine thoroughly.
Leave the batter to rest for 10 minutes, then pour it into the prepared tin and bake for about 1 hour. When a skewer comes out clean it is ready. Remove from the oven and set aside to cool.
To make the icing, sift the icing sugar and add the blood orange juice. Combine with a fork, making sure there are no lumps. Pour over the cooled cake.