Fig Cake (Keik me Syko ke Amigthalo)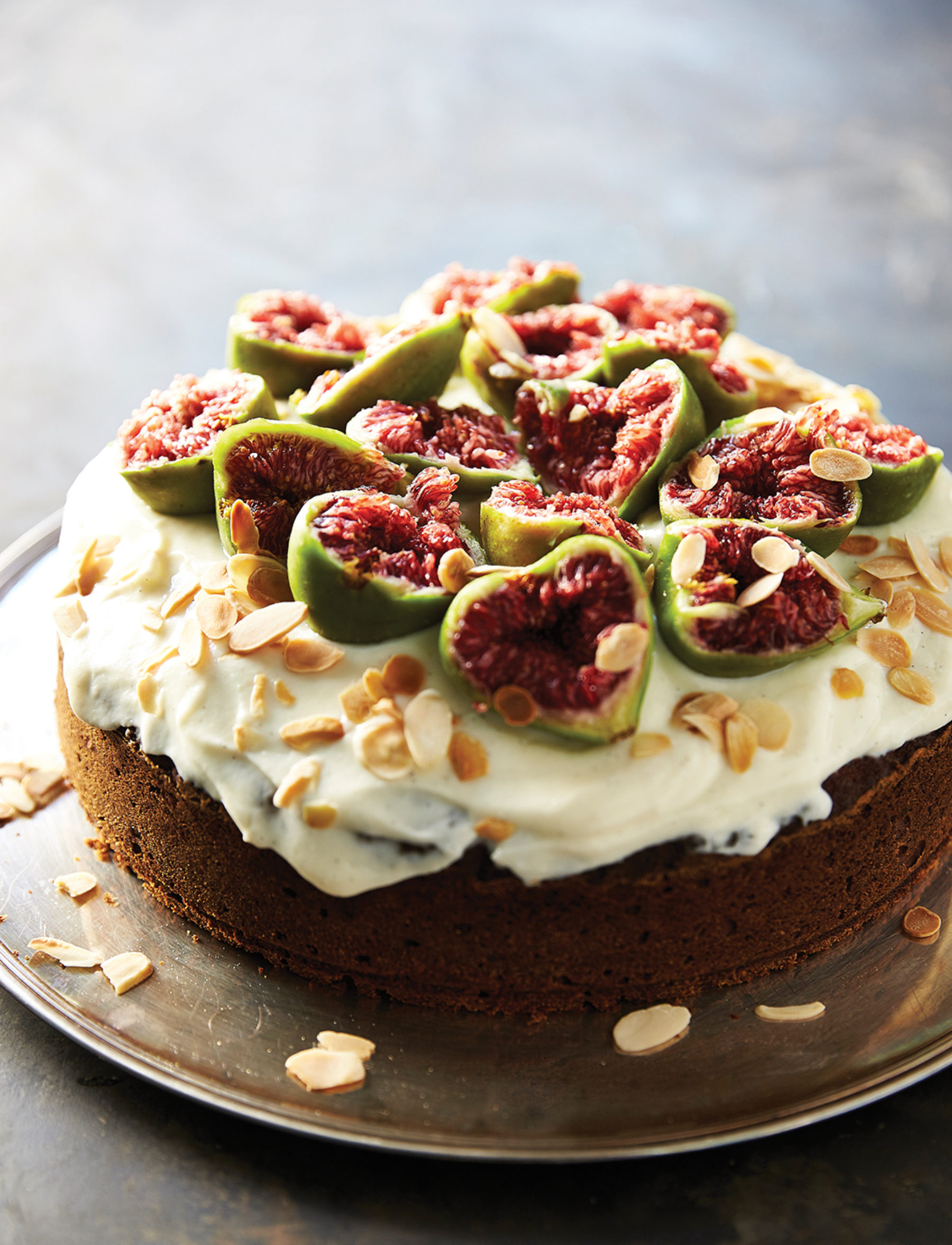 Prep 45 minutes  Cook 1 hour  Serves 8–10
Cake Ingredients
300 g good-quality Greek dried figs
1 cup apple juice
¼ cup water
2 tbsp cognac
12 eggs
500 g caster sugar
500 g almond meal
2 tsp baking powder
¼ tsp salt
Icing ingredients
500 g fresh ricotta
1 tsp vanilla extract
½ cup icing sugar
To serve
500 g fresh, ripe figs
½ cup flaked almonds, lightly toasted
Method
Place the figs in a saucepan with the apple juice and water, and cook over medium heat until soft and plump. Remove from the heat and set aside to cool.
Preheat the oven to 180°C/160°C fan-forced. Butter a 25-centimetre round cake tin and sprinkle it with some almond meal, or gluten-free flour.
Pulse the figs in a food processor with the cognac until they are a fine purée. In a large bowl, whisk the eggs and sugar together. Add the fig pulp and mix thoroughly. Add the almond meal, baking powder and salt, and combine thoroughly.
Leave the batter to rest for 10 minutes, then pour it into the prepared tin and bake for 1 hour or until a skewer inserted in the middle comes out clean. Remove from the oven and cool on a rack.
To make the icing, pulse the ricotta, vanilla extract and icing sugar in a food processor to a creamy consistency. When the cake is cool, generously ice the top of the cake with the ricotta mixture. Tear the fresh figs in half and pile on top of the cake, and finish with the flaked almonds.