Prawn Saganaki (Saganaki me Garithes)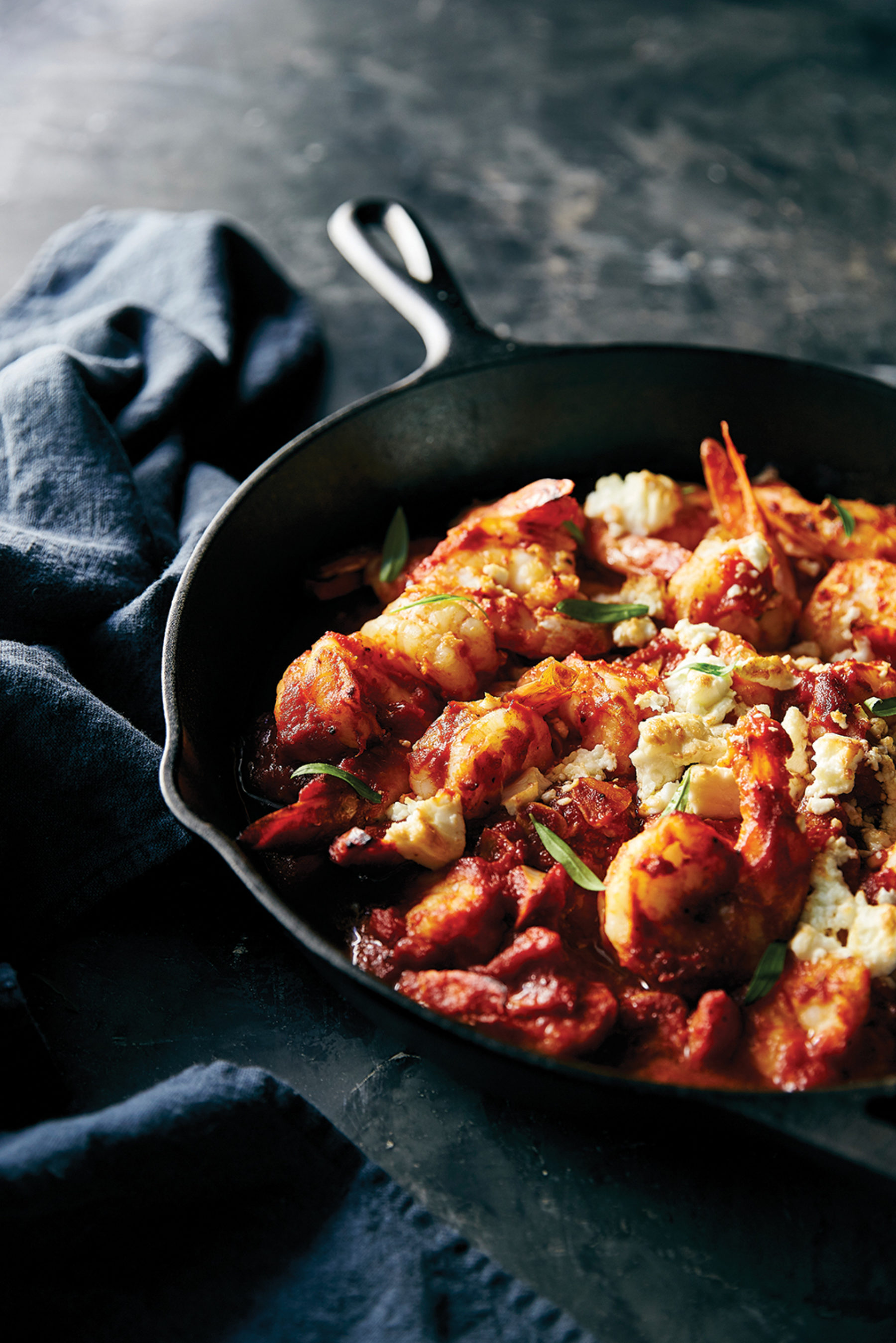 Prep 15 minutes Cook 20 minutes Serves 4
Ingredients
1 kg prawn cutlets
½ cup Greek extra virgin olive oil, plus extra to drizzle
1 onion, finely diced
1 tbsp tomato paste
1 × 400 g tin diced tomatoes
4 garlic cloves, thinly sliced
1 long red chilli, seeds removed and sliced
1 tsp red wine vinegar
½ tsp salt
¼ tsp pepper
200 g feta
Method
Ensure the prawns are clean and deveined. Heat a non-stick pan. When really hot, sear the prawn cutlets quickly on each side. No oil is necessary at this stage. Remove to a plate and set aside.
Rinse the pan and use it to make the tomato saltsa. Warm the oil, add the onions and sauté them on a low heat until transparent. They need to cook gently to release their sweetness.
Add the tomato paste and fry with the onions for 1–2 minutes. Add the diced tomatoes, garlic and chilli. Simmer with the lid on for about 20 minutes. It should reduce to a luscious, thick tomato saltsa. Add the red wine vinegar, salt and pepper. Taste for seasoning and adjust if necessary.
Return the prawns to the pan, stir them through the saltsa, then crumble the feta on top. Place the pan under a hot grill until the feta starts to melt and blister.
Drizzle with olive oil and serve.