Roast Potato Wedges with Feta and Oregano (Psites Patates me Feta Tiri)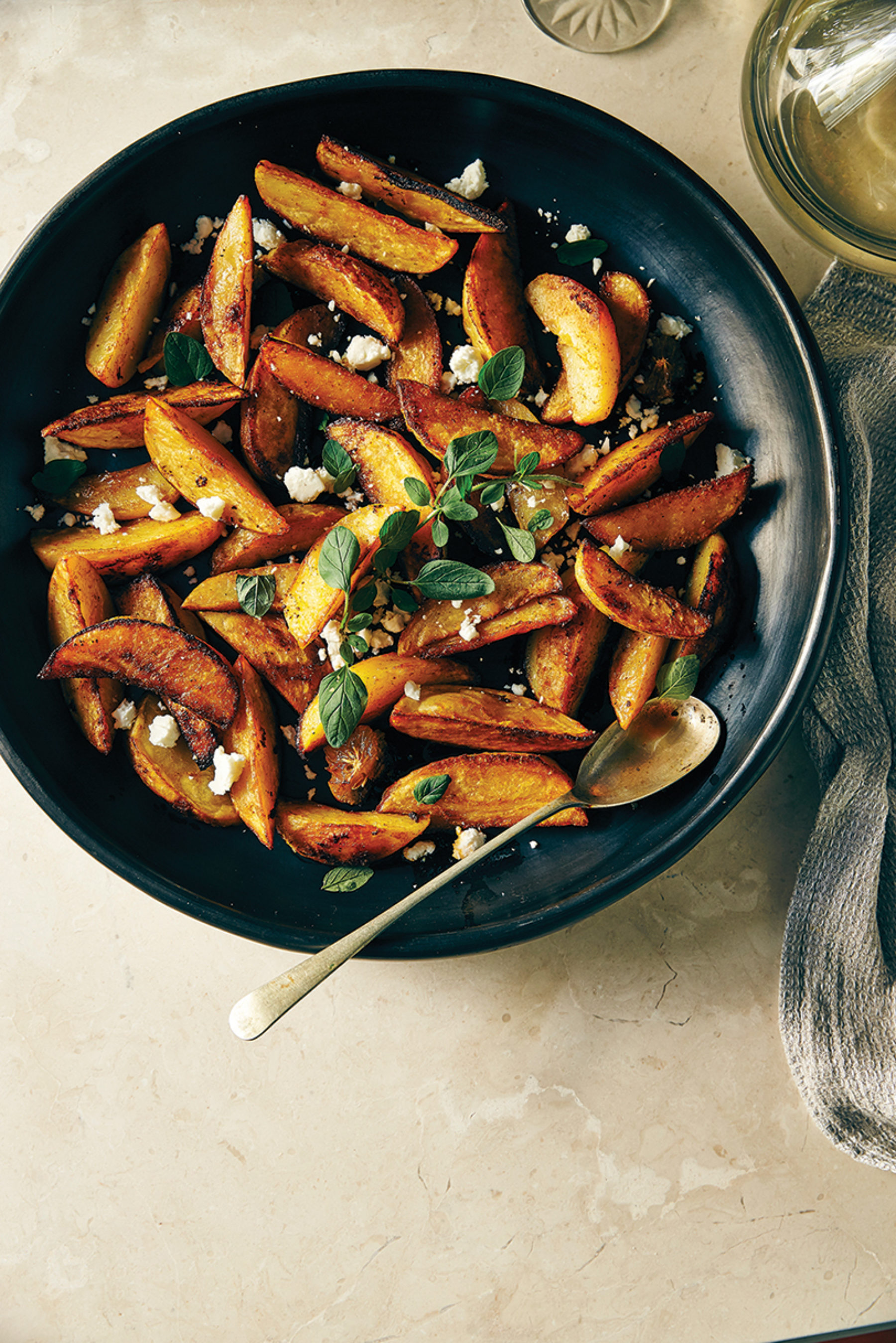 Prep 15 minutes Cook 1–1½ hours Serves 4–6
Ingredients
2 kg potatoes (I use désirée)
1 heaped tsp sea salt
½ tsp sweet paprika
1 cup Greek extra virgin olive oil
1 cup water
200 g feta, crumbled
fresh oregano or lemon thyme leaves (whichever is in the garden)
pinch of dried Greek oregano
Method
Preheat the oven to 200°C/180°C fan-forced.
Peel, rinse and cut the potatoes into wedges or fat chips. Pat them dry and spread them out on a non-stick baking tray.
Massage the salt and paprika into the potatoes.
Add the oil and water to the tray.
Bake for 1–1½ hours until golden, turning after about 40 minutes.
Serve sprinkled with the feta, fresh oregano or lemon thyme, and dried Greek oregano.